`
Fortunare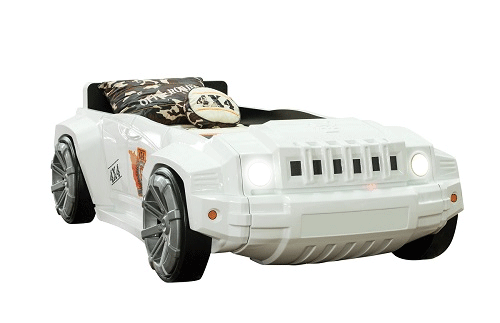 Gallery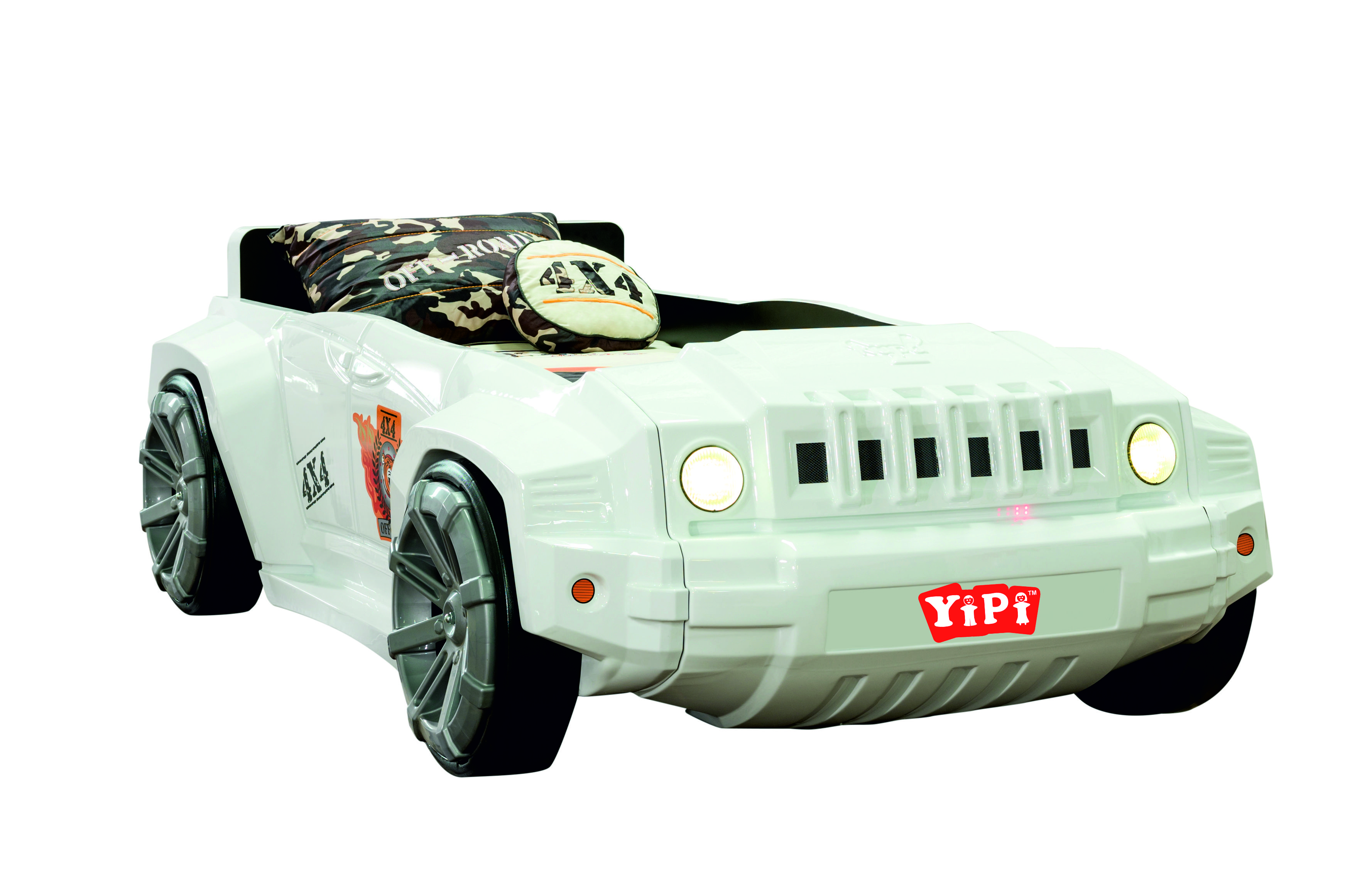 The Fortunare is front runner of all carbeds. Its sheer styling and detailing are absolutely stunning.It got real SUV look, with a bulky structure capturing the essence of a true SUV Car. It provides the thrill and joy of a SUV .You will be the idol of all your friends with SUV carbed.
1. 2 Year Warranty
2. Scratch Resistant
3. Water Resistant
4. Antibacterial surface
5. Easy assembly
6. Remote Control
7. Headlights
8. Functional Real car sounds
YiPiCarBeds are constructed from European standards wood & plastic, same as we use in medical beds and cars. They are quality certified. The electronic components in each of the car beds are completely safe and use power of 12V (equivalent to mobile charger)
Assembling time is approximately 45-60 minutes with only screwdriver. Installation guide and video is in boxes. Installation services are available on demand.
Pricing
Fortunare Video
Video coming soon.
Dimension
Length : 225.05 cm
Width : 130.00 cm
Height : 50.00 cm
Boxing